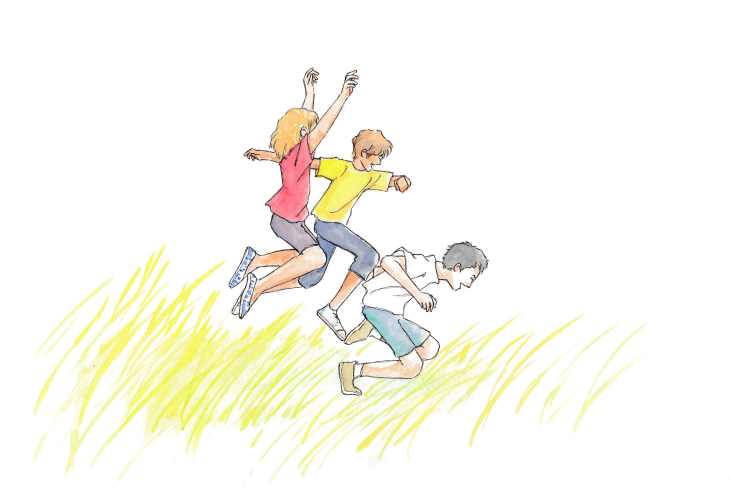 I live in Scotland with my cats Buster and Lily and my rescue dog Flo.
I love wildlife in all its forms and have swum with sharks and dolphins, and was once chased by a very angry elephant. I like spiders, but not bananas.
My writing for children has appeared in such places as The Caterpillar, The Scumbler, And the Crowd Goes Wild and Let in The Stars. My poem Chinese Whispers won the Plough Poem for Children Prize in 2009 and my poems have been Highly commended or commended in The Manchester Writing Prize for Children, The Caterpillar (on 3 separate occasions), and York Mix 2019.
My short story The Not-Quite-Right Kite was commended in The Caterpillar Short Story for Children Prize in 2017 and I am thrilled that my story, David McQueen's Green Machine, has been selected by Kelly McCaughrain as the winner in 2019.
My favourite poems for children are those that rhyme, those that tell a story, and those that make me smile. One of my earliest memories is hearing my primary school teacher read The Highwayman by Alfred Noyes, which, looking back, was probably a bit gruesome for younger children! I also liked the poems of Edward Lear and Roald Dahl, and I loved reading the Julia Donaldson books to my boys when they were younger.
Here are a couple of my poems illustrated by the wonderful artist Sanae Kosaka. If you look closely you can see that the Pied Piper is actually a young boy reading in bed. Sanae blogs at SanaeSheep and her beautifully illustrated book 'A Gardener's Life in the UK' can be found here.
Savile Park Primary, West Yorkshire Year 5 Readers perform lol by Heather F Reid from Let in the Stars from CLPE on Vimeo.
Grim Fairy Tales!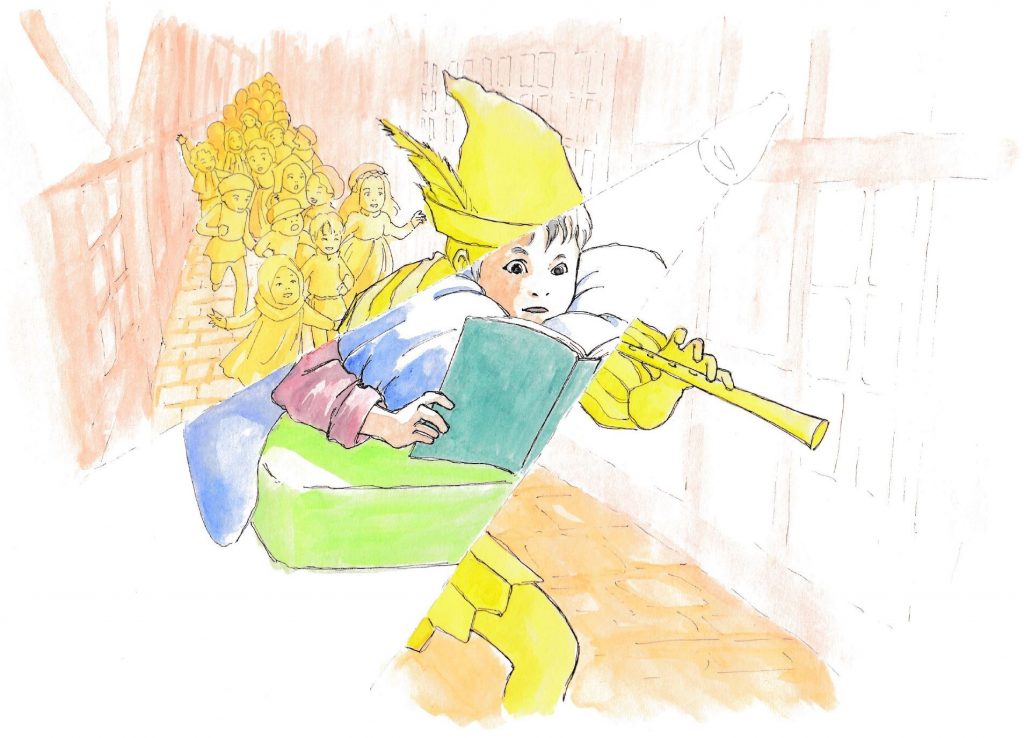 Tell me a story, a long-ago story
and make it deliciously scary and gory;
with pale, headless riders on galloping horses,
and dragons who drink maiden's blood between courses.
Tell of giants sent crashing down overgrown shoots,
and a step-mum who visits, with poisonous fruit,
and a disgruntled piper who makes children dance
to a tune he once used to put rats in a trance;
Tell of children who follow a trail through the wood
to a house where a witch wants to eat them for pud;
and a princess who finds, when she goes for a snooze,
that one pea in the bed can inflict quite a bruise.
No, don't spare the details, I want to hear all
about wolves eating goats, and goats head-butting trolls;
about porridge and bears and a golden-haired whinger,
an ill-mannered biscuit whose flavour is ginger,
who gives his old parents a run for their money
but ends up as dinner inside fox's tummy.
Yes, tell me a story that fills me with fright
and then close the door slowly and leave on the light!
New Boy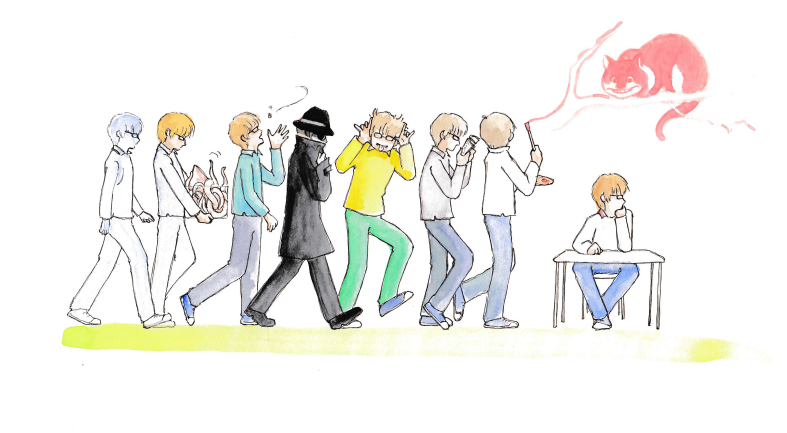 He might be a hologram, might be a ghost,
he might be the world's fastest swimmer.
He might be allergic to baked beans on toast;
he might be an X Factor winner.
He might keep a squid in a tank by his bed,
he might keep his teeth in a glass;
but nobody knows because nobody asks
the boy at the back of the class.
He might know the answers, he might crack the code,
he might hold the cure to disease.
He might be a spy from the school down the road;
he might speak the language of bees.
He might be an artist, a poet, a prince,
a whiz-kid at science and maths;
but nobody knows because nobody asks
the boy at the back of the class.

He might have fled earthquakes, or famine, or war,
he might have arrived in a boat.
He might be the player who levels the score
and keeps flagging spirits afloat.
He might be an optimist, might be a grouch,
he might be a barrel of laughs;
but nobody knows because nobody asks
the boy at the back of the class.
He might be the fastest, the brightest, the best,
the class-clown, the dreamer, the swot.
He might have Bazinga! tattooed on his chest
although, chances are, Probably not.
He might be the classmate who sees things your way,
the best friend that you'll ever have;
but you'll never know if you don't ever ask
the boy at the back of the class.